Ears/Hearing the voice of the Lord


There was a time in the Garden of Eden when Adam and Eve walked and talked with God in natural communion with Him. This fellowship was Spirit to spirit and as such they worshipped Him. The Bible says "God is Spirit and those who worship Him must worship in spirit and truth." John 4:24. After they had sinned "They heard the sound of the Lord God walking in the garden in the cool of the day and the man and his wife hid themselves from the presence of the Lord God among the trees of the garden." Genesis 3:8 They no longer wanted to meet or talk with Him and hid in the place that they had sinned – the trees.

When the Israelites camped before Mt Sinai "All the people perceived the thunder and the lightning flashes and the sound of the trumpet and the mountain smoking; and when the people saw it, they trembled and stood at a distance. Then they said to Moses, "Speak to us yourself and we will listen; but let not God speak to us, or we will die." Exodus 20:20
Despite this refusal, Moses insisted that it was imperative that the people listened to God for themselves.
"I call heaven and earth to witness against you today, that I have set before you life and death, the blessing and the curse. So choose life in order that you may live, you and your descendants, by loving the Lord your God by obeying His voice and by holding fast to Him; for this is your life and the length of your days." Deuteronomy 30:19-20
When we choose to listen to the Lord God not hide from him like Adam and Eve did in the Garden and the people had done on Sinai, then we will receive life giving sustenance and a ripe old age. In fact it is when we pay attention to God's voice that we will receive divine health.
"My son, give attention to my words; incline your ear to my sayings. Do not let them depart from your sight; keep them in the midst of your heart. For they are life to those who find them and health to all their body. Watch over your heart with all diligence, for from it flow the springs of life. Put away from you a deceitful mouth and put devious speech far from you……….My son, give attention to my wisdom, incline your ear to my understanding; that you may observe discretion and your lips may reserve knowledge." Proverbs 4:20- 5:2
To incline your ear means to turn your head towards God to hear his still small voice 1 Kings 19:12, the whisper of God. Also speaking the truth only, means that you will be discrete and keep the knowledge you have!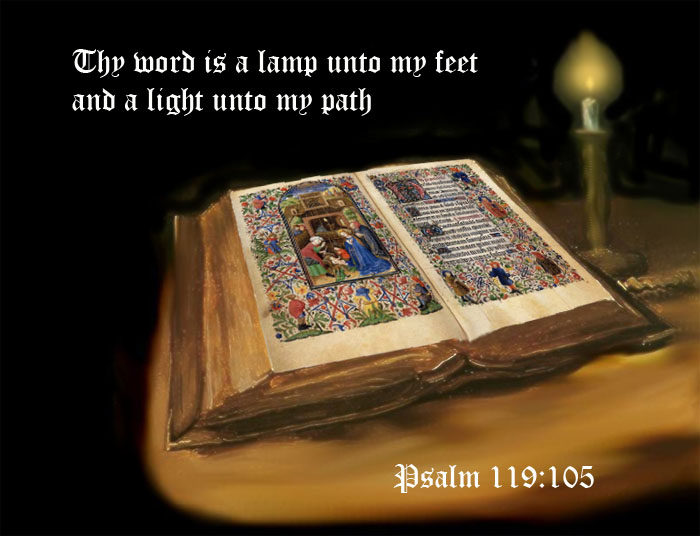 "Your word is a lamp to my feet and a light to my path" Psalm 119:105 This scripture is often used to emphasise the need for study of the scripture; however the Hebrew for 'word' her is dabar (1697) meaning speech; it comes from dabar (1696) which means to speak.
Moses demonstrated the ability to hear God's voice clearly in his life "Hear now My words: if there is a prophet among you, I the LORD, shall make Myself known to him in a vision. I shall speak with him in a dream. Not so, with My servant Moses, He is faithful in all My household; with him I speak mouth to mouth, even openly, and not in dark sayings." Numbers 12:7+8
God's desire under the New Covenant is to speak with us mouth to mouth just as He did with Moses and Jesus.
Jesus claimed that:
"The Son can do nothing of Himself, unless it is sonething He sees the Father doing; for whatever the Father does, these things the Son also does in like manner." John 5:19
"I do nothing of my own initiative, but I speak these things as the Father taught me. And He who sent Me is with Me; He has not left Me alone, for I always do the things that are pleasing to Him. John 8:28+29
The trouble we often have is the ability to distinguish God's voice from our own thoughts as He speaks Spirit to spirit or mouth to mouth with us. The following verses from Romans can help.
"It is the Spirit which testifies (summartureo 4828) with our spirit that we are children of God Rom." 8:16
The same word is used in Rom 9:1 "I am telling the truth in Christ, I am not lying, my conscience testifies (summartureo 4828) with me in the Holy Spirit that I have great sorrow and unceasing grief in my heart."
It is in the same place and way that Paul's conscience and the Holy Spirit testified within. What this means in practice, is that as we show obedience and follow Gods ways, our conscience is sharpened and we hear God clearer. In the same way disobedience blunts and dulls the voice of God.
1 Corinthians 2:12-14 "Now we have received, not the spirit of the world, but the Spirit who is from God, so that we may know the things freely given to us by God, which things we also speak, not in words taught by human wisdom, but in those taught by the Spirit, combining spiritual thoughts with spiritual words."
In the Greek the words 'thoughts' and 'words' are not present it is just "Combining spiritual with spiritual." In other words God's Spirit combining with our spirit is what enables us to know the things freely given to us by God.
One of the things which will help us to understand this is the use of the word rhema.
"Man shall not live by bread alone, but on every word (4487 rhema) that proceeds out of the mouth of God." Mt 4:4
Rhema in Vine's Expository Dictionary of New Testament words "Denotes that which is spoken; what is uttered in speech." It comes from rheo (4483) which in turn is from eipon (1513a) and lego (3004) a primitive verb which means to 'say.'
Rhema is the voice of God, His Spirit to spirit communication that He brings to us. It is perceived in our heart as a spontaneous voice, picture or vision. It is different from our own thoughts which are progressive analytical and logical. (Virkler 2005)
The meaning of the Hebrew words for a true and false prophet helps us to understand this. (Virkler 2005) The word for prophet is Nabi (5030), the word to prophesy naba (5012) comes from it. This means to bubble/gush up. In other words a prophecy bubbles up spontaneously within and gushes forth as a spontaneous flow from God. The word for a false prophet is ziyd (2102). This means to seethe, to be insolent/proud, to boil up. In other words, something the false prophet cooks up within, boiling up a prophecy from something that had previously been simmering inside, like selfish desires, or unforgiveness from unhealed emotional / physical wounds.

Next
1. Introduction.
2. God's nature as creator and communicator.
3. The role of the Bible.
4. Turn aside when you notice something.
5. Be careful what you worship.
6. The Holy Spirit quickens things.
7. Hide and seek using parables.
8. Ask the Holy Spirit.
9. The inner room is where we meet with God.
10. The importance of peace and stillness.
11. Don't hurry God will speak.
12. Waiting and longing takes us higher to a place where God acts.
13. What price do we have to pay?
14. Holding a word for a time and part of the whole picture.
15. How do we know it's from God/Act in faith?
16. Jesus is open to persuasion!
17. The Language God uses to communicate.
18. God communicates through our sensory organs.
19. God communicates primarily to the heart.
20. God offends our mind to change our heart.
21. Listening depends on your heart attitude.
22. Circumcision is the cure to a hard heart!
23. Listen to your heart
24. Eyes.
25. Lift up your eyes.
26. Make sure your vision is clear.
27. Ears/hearing the voice of the Lord.
28. Reach for higher levels.
29. How God communicates - impressions.
30. Seeing with the eyes of your heart.
31. Visions.
32. Open visions.
33. Trances.
34. Signs.
35. Dreams.
36. Conclusion.
Media
Please sign the guestbook
Home.