Lift up your eyes
The psalmist says "I will lift up my eyes to the mountains; from where shall my help come? My help comes from the Lord, Who made heaven and earth." Ps 121:1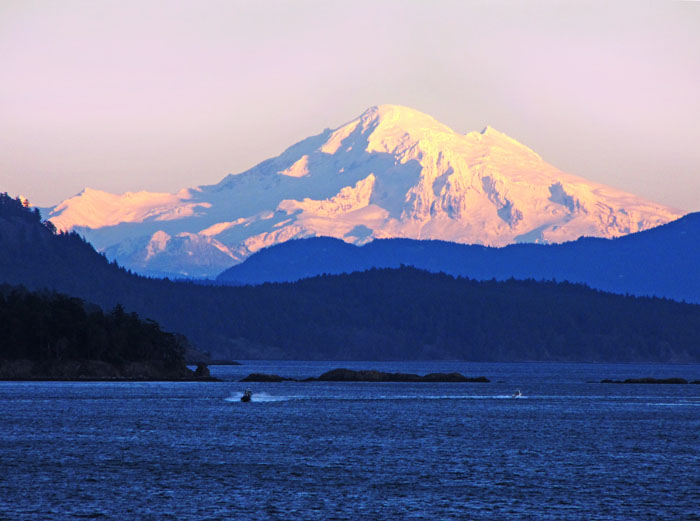 Mt Baker Washington State - "Home before dusk."
Scripture has many examples of people who when they lifted their eyes, often at God's request, their perspective was changed.
This happened four times to Abraham:
The first time is Gen 13:14. God told him to lift his eyes and showed him the land that he would give to him and his descendants forever.
Abram was initially given a commission by God to "Go forth from your country, and from your relatives and from your fathers house, to the land which I will show you; and I will make you a great nation, and I will bless you and make your name great." Gen 12:1-2
When he finally completed the last stage of this commission, by separating from Lot, God spoke to him.
"The Lord said to Abram, after Lot had separated from him, 'Now lift up your eyes and look from the place where you are northward and southward and eastward and westward; for all the land which you see, I will give it to you and to your descendants forever." Gen 13:14+15.
What God seems to be saying to Abram here is if you see it you can have it. This is a spiritual principle which applies for us today, if you see a spiritual principle in scripture walk into it and God will give it to you. (King 2004)
The second time, in Gen 18, the Lord appeared and promised his son Isaac.
The third and fourth times are in Gen 22 when Abraham looks up on the third day and sees the place where the sacrifice is to be made; then just as he is about to bring down the knife to slay his son, he looks up and sees the sacrificial ram that God has provided.
It is when Joshua is confronted by the city of Jericho that he lifts his eyes and sees the captain of the Lord's host with a drawn sword in his hand and receives his instructions on how to defeat the city. Josh 5:13
In 1 Chron 21:16 it is when David lifted up his eyes that he saw the angel of the Lord standing in judgement over Jerusalem with his sword drawn.
In times of trouble train yourself to lift up your eyes and your whole perspective can be changed. This was demonstrated to me, by God, when on a grey drizzly autumn morning, I was walking to work through a narrow, boarded up, particularly depressing walkway between houses that were scheduled for demolition. I had walked that way many times before, but this day I heard the Holy Spirit say look up! I moaned to God 'If I look up my spectacles will get wet and I will have to clean them!' I decided to look up anyway and saw a beautiful Buddleia bush in full flower and other beautiful plants growing on the ruins of the houses, I had never seen them before. I continued to moan to God (I was obviously as depressed as the weather, but did not realize it!) 'Yes but they will all be gone soon.' I then heard again the words 'look up.' This time through the grey clouds was one patch of blue sky. God started to speak to me about how even on the greyest of days the sun is still shining above the clouds. He then applied that spiritually to me speaking of how Jesus His Son was always there shining for us if we will only lift our eyes up from our circumstances to Him. The rest of my day, and my outlook on life were changed by this simple revelation and my obedience to look up, despite the circumstances I was in.

"To You I lift up my eyes. O You who are enthroned in the heavens! Behold, as the eyes of servants look to the hand of their master, as the eyes of a maid to the hand of her mistress, so our eyes look to the Lord our God, until He is gracious to us. Be gracious to us, O Lord, be gracious to us." Psalm 123:1-3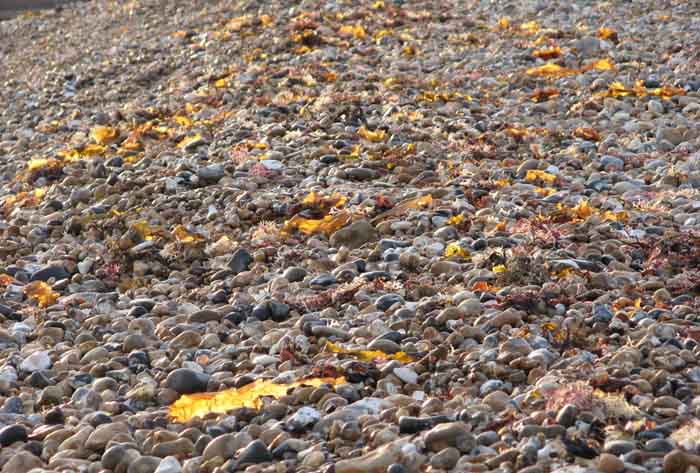 With the eyes of faith you will find treasure in the most unlikely places!
Next
1. Introduction.
2. God's nature as creator and communicator.
3. The role of the Bible.
4. Turn aside when you notice something.
5. Be careful what you worship.
6. The Holy Spirit quickens things.
7. Hide and seek using parables.
8. Ask the Holy Spirit.
9. The inner room is where we meet with God.
10. The importance of peace and stillness.
11. Don't hurry God will speak.
12. Waiting and longing takes us higher to a place where God acts.
13. What price do we have to pay?
14. Holding a word for a time and part of the whole picture.
15. How do we know it's from God/Act in faith?
16. Jesus is open to persuasion!
17. The Language God uses to communicate.
18. God communicates through our sensory organs.
19. God communicates primarily to the heart.
20. God offends our mind to change our heart.
21. Listening depends on your heart attitude.
22. Circumcision is the cure to a hard heart!
23. Listen to your heart
24. Eyes.
25. Lift up your eyes.
26. Make sure your vision is clear.
27. Ears/hearing the voice of the Lord.
28. Reach for higher levels.
29. How God communicates - impressions.
30. Seeing with the eyes of your heart.
31. Visions.
32. Open visions.
33. Trances.
34. Signs.
35. Dreams.
36. Conclusion.
Media
Please sign the guestbook
Home.