Sometimes God offends our minds in order to reveal our thinking and change our hearts


God does not always move in the way that we expect him to. One of the reasons for this is to keep us humble.
The following study is based of "Unoffendable" by Francis Frangipane 2005.
Naaman in 2 Kings 5 is a good example of this. He was a "Commander of the army of the king of Syria/Aram. He was a great man in the sight of his master and highly regarded, because through him the Lord had given victory to Aram, He was a valiant soldier, but he had leprosy." 2 Kings 5:1
He heard about a prophet of God, who could heal him, from a little girl that they had taken captive from the land of Israel (5:2), so he sought him out.
He arrived before the king with a letter and a large gift from his king. "When the king of Israel read the letter, he tore his clothes and said, 'Am I God to kill and make alive, that this man is sending word to me to cure a man of his leprosy? But consider now and see how his is seeking a quarrel against me.'" 5:7
Elisha heard about it and sent for him. When he arrived at Elisha's house, complete with horses and war chariots, he was not greeted and granted normal courtesies. Elisha was not intimidated by the show of power or tempted by the display of wealth because he knew where true authority and riches lay. He simply "Sent a messenger out to him, saying, 'Go and wash in the Jordan seven times, and your flesh will be restored to you and you will be clean.'" 5:10

This offended Naaman as he had his own ideas about what should have happened. The view he held in his heart was that might was right, and if you have enough riches and power you can get anything. This ploy had worked with the king of Israel, who had granted him every courtesy of a visiting dignitary, but it was not working here!
"But Naaman was furious and went away and said, 'Behold, I thought, He will surely come out to me and stand and call on the name of the Lord his God, and wave his hand over the place and cure the leper.''' 5:11
In Naaman's mind he would at least have been granted the courtesy of a greeting by the prophet followed by a laying on of hands. As his expectation was not met, his sense of offence multiplied. He started to think that not only were his ways better than those of the prophet but so were things back home! He exclaimed "Are not Abanah and Pharpar, the rivers of Damascus, better than all the waters of Israel? Could I not wash in them and be clean? So he turned and went away in a rage." 5:12

Fortunately his servants were wiser. They said, "My father, had the prophet told you to do some great thing, would you not have done it? How much more then, when he says to you, 'Wash, and be clean?'" 5:13
Naaman was 'a man under authority' and he understood authority, and how to use the power he had. When he arrived before the king with his gifts, the king had quaked in his presence. He had turned up at the prophet's house with his authority and power on display, but now like a slave, he had to obey a servant in order to obtain his healing. Naaman had a choice; he could keep his dignity intact and stay a leper, or submit to God's authority and be healed.
"So he went down and dipped himself seven times in the Jordan, according to the word of the man of God; and his flesh was restored like the flesh of a little child and he was clean." 5:14
A humble Naaman was then able to recognise the one who truly sits on the throne. "Behold now, I know that there is no God in all the earth, but in Israel; so please take a present from your servant now." 5:15 When Elisha refused his gifts he realised that the favour of the God of Israel could not be bought.

"You cannot change your heart, God will not change your mind. But if you will change your thoughts, God will change your heart." Richard Roberts (Rom 8:5-7)

Click here to hear a message on' the battle for the mind' - how to gain victory over your flesh through your thought life.
"God is opposed to the proud, but gives grace to the humble." James 4:6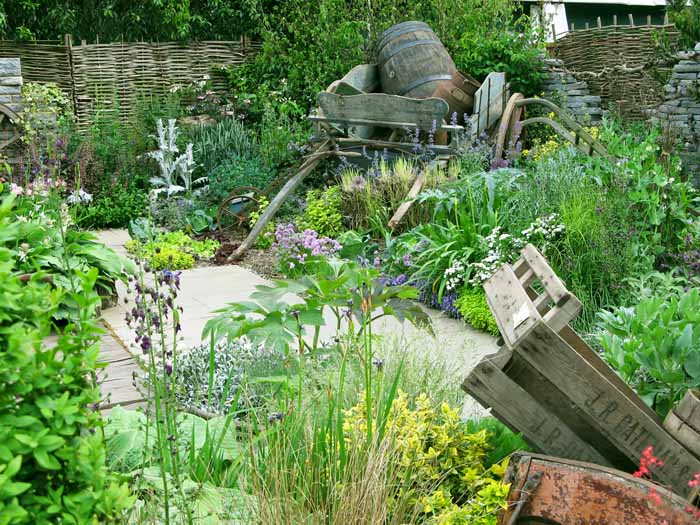 In scripture our lives/hearts are often compared with a garden, what does yours look like?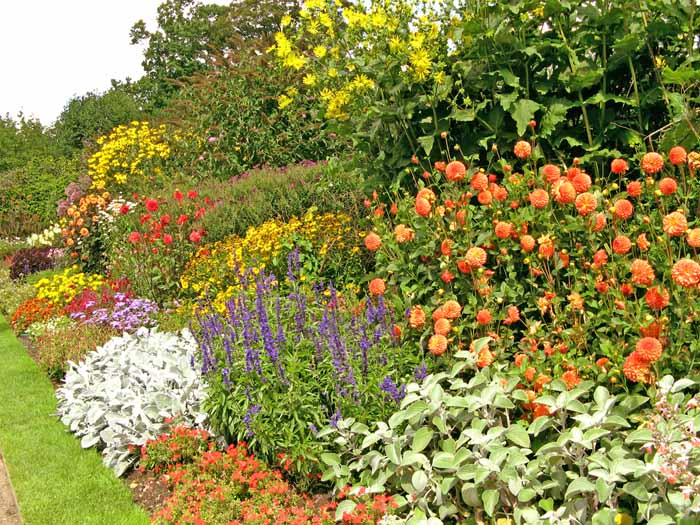 Next
1. Introduction.
2. God's nature as creator and communicator.
3. The role of the Bible.
4. Turn aside when you notice something.
5. Be careful what you worship.
6. The Holy Spirit quickens things.
7. Hide and seek using parables.
8. Ask the Holy Spirit.
9. The inner room is where we meet with God.
10. The importance of peace and stillness.
11. Don't hurry God will speak.
12. Waiting and longing takes us higher to a place where God acts.
13. What price do we have to pay?
14. Holding a word for a time and part of the whole picture.
15. How do we know it's from God/Act in faith?
16. Jesus is open to persuasion!
17. The Language God uses to communicate.
18. God communicates through our sensory organs.
19. God communicates primarily to the heart.
20. God offends our mind to change our heart.
21. Listening depends on your heart attitude.
22. Circumcision is the cure to a hard heart!
23. Listen to your heart
24. Eyes.
25. Lift up your eyes.
26. Make sure your vision is clear.
27. Ears/hearing the voice of the Lord.
28. Reach for higher levels.
29. How God communicates - impressions.
30. Seeing with the eyes of your heart.
31. Visions.
32. Open visions.
33. Trances.
34. Signs.
35. Dreams.
36. Conclusion.
Media
Please sign the guestbook
Home.