When interpreting prophecy ask God for more revelation
As we have seen, often when we receive revelation from God we only get part of the picture. Do not be afraid to ask for more in order to complete or enlarge the picture. Daniel did this when he saw a dream and vision which he realised was not complete. Scripture records "I kept looking" seven times in Dan 7:4, 6, 7, 9, 11, 13 + 21. The number seven is significant as it is the number of completeness Gen 2:1-3.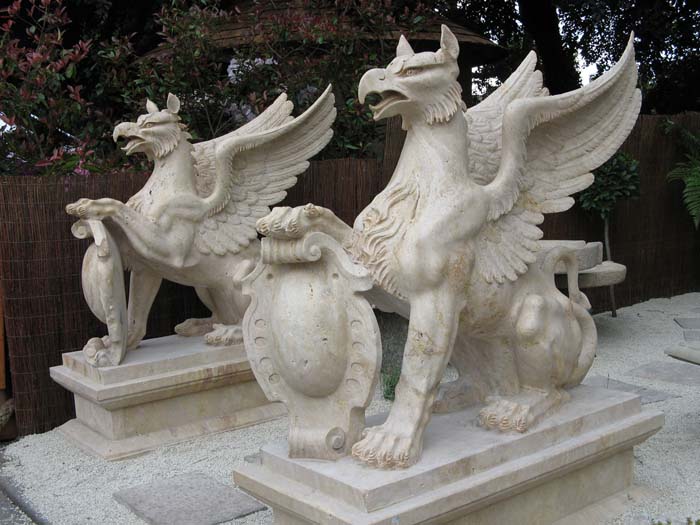 "The first was like a lion and had the wings of an eagle" Daniel 7:4
Isaiah 21:12 "If you would ask then ask; and come back again"
Luke 11:10 "For everyone who asks, receives; and he who seeks, finds; and to him who knocks it will be opened."
Zechariah has a series of visions which he finds confusing. He asks:-
Zec 1:9 "My Lord what are these?" 1:19 "What are these?" ,1:21 "What are these coming to do?", 2:2 "Where are you going?" etc. If you do not understand something do not be afraid to ask God what it means, after all He gave it to you.
"Call to me and I will answer you, and I will tell you great and mighty things, which you do not know." Jeremiah 33:3
Proverbs 2:1- "My son, if you accept my words and store up my commands within you, turning your ear to wisdom and applying your heart to understanding, and if you call out for insight and cry aloud for understanding, and if you look for it as for silver and search for it as for hidden treasure, then you will understand the fear of the Lord and find the knowledge of God."
Prophecy is God's potential for us.
Some words of prophecy are unconditional and will take place no matter what the circumstances. The birth of John the Baptist was one of these. During his encounter with the angel, Zechariah expressed disbelief and asked "How will I know this for certain? For I am an old man and my wife is advanced in years." Luke 1:18. The angel replied, "And lo, you will be and will continue to be silent, and not able to speak till the day when these things take place, because you have not believed what I told you; but my words are of a kind which will be fulfilled in the appointed and proper time." Luke 1:20 (Amplified)
Most words from God will however be conditional upon us fulfilling the requirements for them to come into being. Prophecy in this conditional sense is God's potential for us, and it depends upon us playing our part to fulfil that prophetic word. One of the main conditions for fulfilment of prophecy is faith and prayer. God is under no obligation to fulfil our potential that job is ours!
Hebrews 4:2 "But the word they heard did not profit them. Because it was not united by faith in those who heard."
When something is prophesied over you, if it witnesses with your spirit and feels right, share it with those you trust and ask them if they feel that it is from God. If they do, then together pray it into being. I incorporate prophecies like this into my daily crafted prayer. This is a written prayer that I speak every day as a discipline asking God for certain things that have been prophesied over me.
Timothy was warned by Paul:
"Do not neglect the spiritual gift within you, which was bestowed on you through prophetic utterance with the laying on of hands by the presbytery." 1 Timothy 4:14
After prayer step out in faith and start practising and walking out the things prophesied in order to bring them into being.

"For whoever has, to him more shall be given; and whoever does not have, even what he has shall be taken away from him." Mark 4:25
'"For I know the plans that I have for you', declares the Lord, 'plans for welfare and not for calamity to give you a future and a hope. Then you will call upon Me and come and pray to Me, and I will listen to you. You will seek Me and find Me when you search for Me with all your heart.'" Jer 29:11

Next
1. Introduction.
2. God is the only one who can interpret.
3. Bible is the best source.
4. Circumstances and knowledge can help.
5. Don't jump to conclusions.
6. Art or science? It'is only in part.
7. Ask for more.
8. Remembrance of the past can help.
9. How to interpret symbols correctly.
10. The importance of context
11. Don't add or subtract.
12. All prophecy must witness.
13. What if the opposite happens.
14. Dream interpretation.
15. Preparing to bring a prophecy.
16. How to bring a prophetic word.
17. Judging prophecy.
Media
Please sign the guestbook
Home