God is the only one who can interpret prophecy
Gen 40:8 "Then Joseph said to them, 'Do not interpretations belong to God?'"
2 Peter 1:19-21 "So we have the prophetic word made more sure to which you do well to pay attention as to a lamp shining in a dark place until the day dawns and the morning star arises in your heart. But know this first of all, that no prophecy of scripture is a matter of one's own interpretation, for no prophecy was ever made by an act of human will, but men moved by the Holy Spirit spoke from God."
We need to be humble like Daniel and declare:
"As for the mystery…..neither wise men, conjurers, magicians, nor diviners are able to declare it…. However there is a God in heaven who reveals mysteries and has made known….." Daniel 2:27+28

Interpretation is often a question of perspective. Quite often if we view a word or a picture from our own perspective the picture looks a bit like this!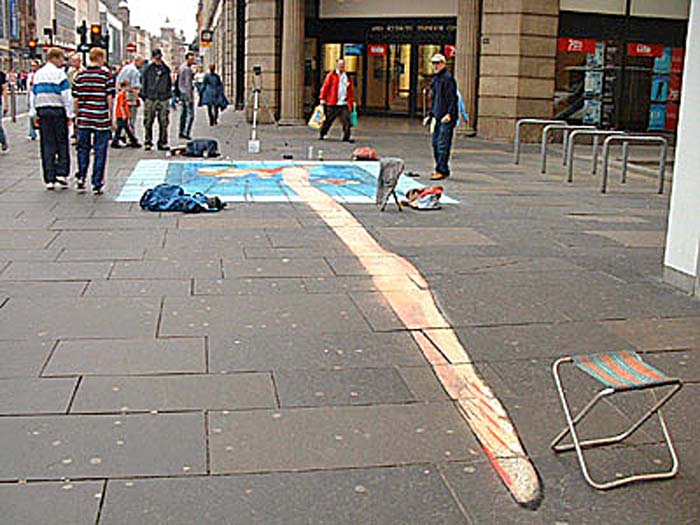 We are left wondering what on earth this is. We can get some idea as part of it looks like an elongated foot drawn on a pavement, but the rest is not that clear.
When viewed from the correct perspective however it looks like this!!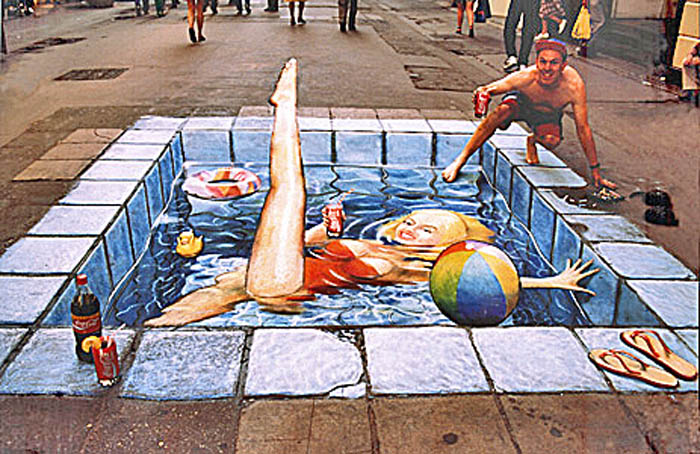 Isaiah 55:8-9 says "For my thoughts are not your thoughts, neither are your ways My ways, declares the Lord. For as the heavens are higher than the earth, so are My ways higher than your ways and My thoughts than your thoughts."
Thankfully we have one who is "The way the truth and the light" John 14:6 and we can come to the Father through him and ask for God's interpretation of a subject. It is important where possible to compare similar situations in scripture with our own and see how those situations were dealt with in a Godly manner.

Next
1. Introduction.
2. God is the only one who can interpret.
3. Bible is the best source.
4. Circumstances and knowledge can help.
5. Don't jump to conclusions.
6. Art or science? It'is only in part.
7. Ask for more.
8. Remembrance of the past can help.
9. How to interpret symbols correctly.
10. The importance of context
11. Don't add or subtract.
12. All prophecy must witness.
13. What if the opposite happens.
14. Dream interpretation.
15. Preparing to bring a prophecy.
16. How to bring a prophetic word.
17. Judging prophecy.
Media
Please sign the guestbook
Home