Friendship is higher than service - we reveal our secrets to our friends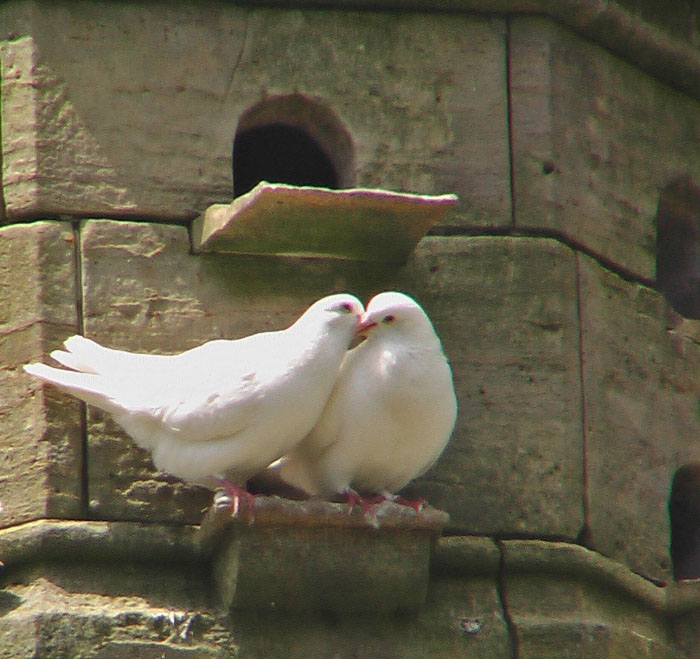 In the Old Testament only the select few like Enoch, Abraham and Moses were called the friends of God and as such were confided in by Him.
Ex 33:11 "The Lord would speak to Moses face to face as a man speaks with his friend."

James 2:23 "Abraham believed God and it was credited to him as righteousness, and he was called God's friend. You see that a person is justified by what he does and not by faith alone."
Gen 18:17 "The Lord said, 'shall I hide from Abraham what I am about to do?"
Proverbs 22:11 "He who loves purity of heart and whose speech is gracious, the King is his friend."
On the whole, the prophets in the Old Testament, as the recipients of God's word, were seen not so much as 'friends' but as servants. Yet, even in the Old Testament God shared His secrets with them.
Amos 3:7 "Surely the Lord God does nothing unless He reveals His secret counsel to His servants the prophets."

Under the New Covenant of grace this friendship is open to all, but it still has conditions attached.
John 15:14-15 "You are my friends if you do what I command you. No longer do I call you slaves, for the slave does not know what his master is doing; but I have called you friends."
The easiest way to become a friend with someone is to spend some time developing your relationship with them. When we deliberately put time aside and seek after God wholeheartedly, we shall find him. Scripture promises this.
Deuteronomy 4:29 "But from there you will seek the LORD your God, and you will find Him if you search for Him with all your heart and all your soul."
Jeremiah 29:13 "You will seek Me and find Me when you search for Me with all your heart."
It is when we spend time with someone that we really learn what they are like. Love will grow as will fruitfulness when we abide in Jesus.
John 15:4 "Abide in me, and I in you. As the branch cannot bear fruit of itself unless it abides in the vine, so neither can you unless you abide in Me. I am the vine, you are the branches; he who abides in Me and I in him, he bears much fruit, for apart from Me you can do nothing."

Click here for a message about the friendship love of God
Real friends tell you the truth about a situation and will help you in a positive way.
"Let the righteous smite me in kindness and reprove me; it is oil upon my head." Psalm 141:5
John 15:1 "I am the true vine, and My Father is the vinedresser. Every branch in Me that does not bear fruit, He takes away; and every branch that bears fruit, He prunes it so that it may bear more fruit".
We went to Italy on honeymoon and spent the first night in a hotel. Growing up the south facing wall on the outside of the building was a vine, which apart from keeping the windows clear, was not pruned. As it was September I leaned out of the window and picked a few of the small grapes. They were bitter in my mouth. The next day in the villa we were renting I tried some of the grapes on the well trimmed vine in the garden and they were large, juicy and sweet.
"Let me sing now for my well-beloved a song of my beloved concerning His vineyard. My well-beloved had a vineyard on a fertile hill. He dug it all around, removed its stones, and planted it with the choicest vine. And He built a tower in the middle of it and also hewed out a wine vat in it; then He expected it to produce good grapes, but it produced only worthless ones." Isaiah 5:1-2
God had done everything for the house of Israel to enable them to bear fruit, the one thing that was missing was His pruning, which they had consistently refused. They had grown out of control and because of this could only bear small bitter worthless grapes. They were therefore rejected by God!
When we realise that the pruning from God is meant to purify us and make us more fruitful, not punish us for our sin, we will welcome it.
We must also acknowledge God as the vinedresser and come to him for pruning, not hack about in our own lives accidentally chopping off branches that have potential for fruit.
God like any good gardener will normally prune during a winter period, as when a large unfruitful branch is removed it can be painful. If the branch is removed in spring the sap will leak out for a while before it heals. Whenever he prunes the diversion of sap to new growth and fruit is always worth it!
Click here to hear a message on 'living a fruitful life - how God's pruining can revitalise us.'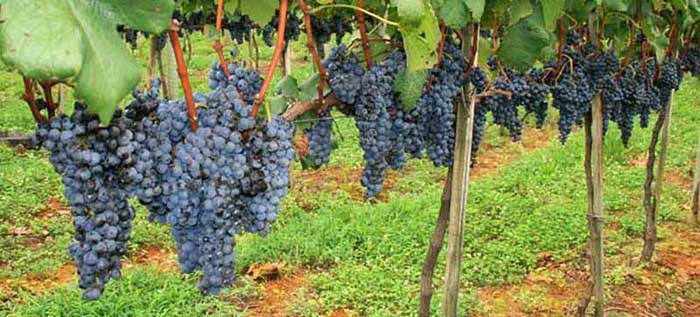 Well pruned fruitful vines – fruit on the vine only grows on the new shoots that year!


Jesus paid the ultimate price for our friendship
When you are a good friend of someone, going the second mile is not a decision that you hesitate to take, but an action you make. Your love for them enables you to easily pay the price.
John 15:13-16 "Greater love has no one than this, that one lay down his life for his friends. You are My friends if you do what I command you. No longer do I call you slaves, for the slave does not know what his master is doing; but I have called you friends, for all things that I have heard from My Father I have made known to you. You did not choose Me but I chose you. And appointed you that you would go and bear fruit, and that your fruit would remain, so that whatever you ask of the Father in My name He may give to you."
It is to our closest friends that we share our innermost secrets.
At the last supper, Simon Peter got the one who was lying at the breast of Jesus to share the secret of who was going to betray him. If you want God to share things with you, the best place you can be is reclining against Jesus in his upper room, where you can hear his heartbeat (John 13:25, Eph 2:6).
The quality of any relationship is determined by the depth of friendship that is contained within it and the quality of the communication.
Bob Mumford likens friendship to a bridge – if the bridge is weak and frail the amount of weight it can bear is small. If the bridge is well structured and therefore strong the amount of weight it can take is large. Our relationship with God is the same. Paul Cain once remarked, "We are as close to God as we want to be."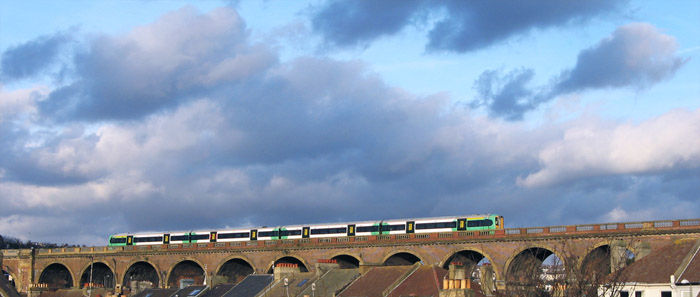 How strong is your relationship with God and how much weight can it bear?
Next.
1. Introduction - friendship with God.
2. Friendship is higher than service.
3. OT prophet. The Spirit came upon them.
4. God wanted prophecy for all in the OT.
5. The wrath of God.
6. God is a merciful judge.
7. John the Baptist - the prophet between the OT and NT
8. NT prophet. The Spirit within we can all prophesy!
9. The spirit of prophecy is the testimony of Jesus.
10. Spiritual gifts are for building not destroying.
11. What you speak to rises up.
12. Prophesy truth not facts.
13. The primary purpose of prophecy in the NT.
Media
Speaking in Tongues
The Word of Knowledge
Home.