Introduction to the "Word of knowledge."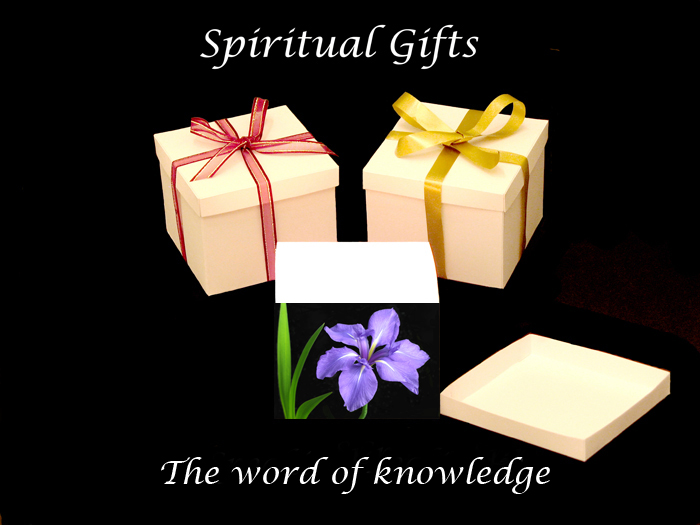 A word of knowledge can cause someone to flower in the darkness
1 Corinthians 12:7-8 "But to each one is given the manifestation of the Spirit for the common good. For to one is given the word of wisdom through the Spirit, and to another the word of knowledge according to the same Spirit."
Gifts such as the word of knowledge are not earned they are freely given by God to those who ask for them.
This was illustrated well on a repeat mission trip I had to Albania. I had previously taken a gift for each of the pastor's children and soon after I arrived his 6 year old boy came up and whispered "Can I have my present now?" I was a bit taken aback by this, but loved giving it to him and watching him play with it. We should be the same when asking God for his gifts.
He longs for his children to ask for and move freely in the gifts of God, be bold and ask now for the gift of the word of knowledge as you go through the sections in this study.
"Pursue love, yet desire earnestly spiritual gifts." 1 Corinthians 14:1
"Ask, and it will be given to you; seek, and you will find; knock, and it will be opened to you." Matthew 7:7
To some there is a mystic about how to get a word of knowledge, in this series of studies I try to show how Jesus moved in a word of knowledge based on what was happening in the natural as well as the supernatural.
The study here on the word of knowledge is from John 4:1-42 where Jesus meets a Samaritan woman. This is the clearest scriptural example of Jesus himself operating with a word of knowledge. The background details of the word are important to supply context to his understanding of the cultural situation they faced, so do read through these sections to help understand the secret of how to relate a word of knowledge to your culture.
When speaking with the Samaritan woman, Jesus shows how such a word should be presented sensitively in in an appealing and effective "New Covenant" way rather than a harsh condemning "Old Covenent" one.


Next
Introduction to the word of knowledge
Background to the word of knowledge in John 4
Words of knowledge have clues in the natural
OT v NT mindset when giving a word of knowledge
How do we receive a word of knowledge
Types of word of knowledge
Using a word of knowledge for a harvest
Sign the guestbook
Home