Speaking in tongues is your spirit expressing itself to God in a refreshing way
Another way in which the Greek word for tongue glossa (1100) is used commonly at the time of the New Testament is in the word for the bag that the mouthpiece of a wind instrument would be carried in (Vine 1996). This bears the connotations of speaking in tongues being like a flute played by the wind of the spirit.
"Yet even lifeless things, either flute or harp, in producing a sound, if they do not produce a distinction in the tones, how will it be known what is played on the flute or on the harp?" 1 Cor 14:7
In the Arabian Desert many years ago, before the arrival of devices like satellite navigation (GPS) there was a guide called 'The dove man'. He was renowned for having the ability to always get people safely out of the desert quickly. To do this, he carried with him a dove which had a long, light, but strong piece of cord attached to it. When in doubt about the direction out of the desert, he would release the dove which would fly towards its home, showing the way out.
The Holy Spirit who descended as a dove out of heaven and rested and remained on Jesus (John 1:32) does the same. He will safely lead us out of tricky situations and lead us to the truth of what Jesus has said.
John 14:26 "But the Helper, the Holy Spirit, whom the Father will send in My name, He will teach you all things, and bring to your remembrance all that I said to you."
Speaking in tongues will enable your spirit to express itself to God, unaffected by your mind's doubts and negative opinions about a situation. It also opens your spirit up to receive in the same way from the Holy Spirit.
1 Cor 14:14 "For if I pray in a tongue, my spirit prays, but my mind is unfruitful."
1 Cor 2:10 "But God has revealed it to us by his Spirit. The Spirit searches all things, even the deep things of God. For who among men knows the thoughts of a man except the man's spirit within him? In the same way no-one knows the thoughts of God except the Spirit of God."
This will lead to you being refreshed in God's presence. Peter was probably talking about the outpouring of the Holy Spirit in Acts 2 when he says:
"Therefore repent and return, so that your sins may be wiped away, in order that times of refreshing may come from the presence of the Lord." Acts 3:19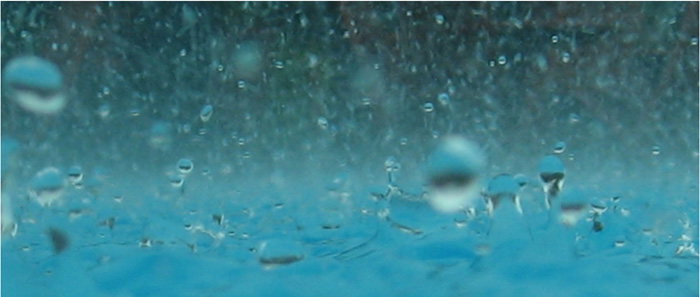 "Come, let us return to the LORD. For He has torn us, but He will heal us; He has wounded us, but He will bandage us. He will revive us after two days; He will raise us up on the third day, that we may live before Him. So let us know, let us press on to know the LORD. His going forth is as certain as the dawn; and He will come to us like the rain, like the spring rain watering the earth." Hosea 6:1-3
Next
1. What is speaking in tongues?
2. Tongues restores our spiritual order
3. The promise of the Holy Spirit and speaking in tongues
4. Speaking in tongues builds you up inside
5. Tongues is your spirit expressing itself to God
6. Examples of the tongues of men
7. Under construction
8. The public use of speaking in tongues
9. Interpreting tongues
10 Tongues as a sign for unbelievers
The secret of moving in the power of God
The word of knowledge
Media
Please sign the guestbook
Home