Speaking in tongues restores us to how mankind was created to be!
In order to understand the full significance of the gift of speaking in tongues it is important to understand how mankind was when they were first created. Adam and Eve were created in God's image and naturally entered into fellowship with Him, walking, and talking with God in the Garden of Eden.
Gen 1:27 "God created man in His own image, in the image of God He created him; male and female He created them. God blessed them; and God said to them, 'Be fruitful and multiply and fill the earth, and subdue it…"
Gen 2:7 "Then the Lord God formed man of dust from the ground and breathed into his nostrils the breath or spirit of life; and man became a living being." (Amplified bible)
When God breathed into man, man's spirit was formed and he came alive. Like God, man became a spiritual being and had a created spiritual order:
Spirit

Soul/Mind

Body
There was no conflict between the three parts of man's being. It was a harmonious part of a sinless creation and how God designed mankind to be. The man and woman were innocent:
Gen 2:25 "And the man and his wife were both naked and were not ashamed."
Adam and Eve still had to choose to obey God:
Gen 2:16 "The Lord God commanded the man, saying, 'From any tree of the garden you may eat freely; but from the tree of the knowledge of good and evil you shall not eat, for in the day that you eat from it you will surely die.'"

The fall and its spiritual consequences
Adam and Eve were tempted by the serpent and fell:
Gen 3:4 "The serpent said to the woman, "You surely will not die! For God knows that in the day you eat from it your eyes will be opened, and you will be like God knowing good and evil."
When he disobeyed God, man died spiritually that day. Their sin separated them from God. From then on they were ruled by the knowledge of good and evil having eaten of the fruit of the tree of the knowledge of good and evil Gen 3:6. In most cases this meant that the soul/mind of a person became the dominant part of their being. For example:-
| | | |
| --- | --- | --- |
| Soul/mind | Soul/mind | Body |
| rules | rules | rules |
| Spirit | Body | Soul/mind |
| rules | rules | rules |
| Body | Spirit | Spirit |
God chose to work within the consequences of the fall
In the Old Testament, God chose to work within this hierarchy. In order to do so he gave the Law through Moses. The Law was a code of rules showing what was right and wrong/good and evil, which man had to live by now he was fallen.
The reliance on the knowledge of right and wrong/ good and evil eventually led in the Jewish culture to a system of rules and regulations on top of the law. This was called the Mishna. It was put in place to prevent people from breaking the law, but in practice it simply added another layer of burden to people trying to obey God's law.
In the west, living by the knowledge of good and evil led to a rise of reason and logic. This in turn led to a glorification of the scientific method which was deemed to be repeatable and measurable. Initially this scientific way of thinking embraced the concept of God. At the third meeting of the 'British Association for the Advancement of Science' in 1833 the question arouse as to what they should call themselves? The term scientist was proposed but questioned because it sounded too much like atheist (Homes 2008). The rise of the scientific method however let to the belief that that there was a need to have a leap beyond reason/ logic and what was rational to be able to support a belief in God. (Schaeffer 1985) It has however been recognised that scientific theories are just propositions of a possible explanation which will last as long as a more feasible/provable model is provided. It has also been recognised that a hypothesis like Darwin's theory of evolution by natural selection now requires the same type of faith as religion requires in order to adhere to it!
Jesus came to fulfil the law and pay the penalty for our sins so that we could be reconciled to God.
Romans 5:18,19+21 " For as through the one transgression there resulted condemnation to all men, even so through one act of righteousness there resulted justification of life to all men. For as through the one man's disobedience the many were made sinners, even so through the obedience of the One the many will be made righteous….so that, as sin reigned in death, even so grace would reign through righteousness to eternal life through Jesus Christ our Lord."
That reconciliation means that we can now turn freely to God via Jesus, our tree of life:
John 11:25 "Jesus said to her, "I am the resurrection and the life; he who believes in Me will live even if he dies, and everyone who lives and believes in Me will never die."
John 3:16 "For God so loved the world that He gave His only begotten Son, that whoever believes in Him shall not perish, but have eternal life."
Using the gift of speaking in tongues restores our natural spiritual order
Paul states that, when praying with the gift of tongues, the mind is minimally involved. Tongues can therefore be used when you are unsure of how/what to pray in any given situation.

1 Cor 14:14 "For if I pray in an [unknown] tongue, my spirit [by the Holy Spirit within me] prays, but my mind is unproductive – bears no fruit and helps nobody." (Amplified)
In practice this means that instead of relying on our mind to direct our thoughts and ways, when we pray in tongues, our spirit is the directing part of us. Thus our created, God given order is restored:-
Spirit

Soul/Mind

Body
"For who among men knows the thoughts of a man except the spirit of the man which is in him? Even so the thoughts of God no one knows except the Spirit of God. Now we have received, not the spirit of the world, but the Spirit who is from God, so that we may know the things freely given to us by God, which things we also speak, not in words taught by human wisdom, but in those taught by the Spirit, combining spiritual thoughts with spiritual words. But a natural man does not accept the things of the Spirit of God, for they are foolishness to him. And he cannot understand them, because they are spiritually appraised." 1 Corinthians 2:11-14
In practice, this means if we approach speaking in tongues with a natural man's intellectual approach it will seem like a foolish proposition. If we understand that speaking in tongues sets our spirit free to express itself to God in the way it was designed to, and that we will have to overcome our mind's natural prejudice, we will then be free to "Know the things freely given to us by God."
"The mind controlled by the spirit is life and peace." Rom 8:6
"Like a city that is broken into and without walls is a man who has no control over his spirit." Prov 25:28
Whenever I am tempted in any way and feel my flesh or my soul life taking over, I pray in tongues as a spiritual discipline. This enables my spirit to rise up, take control of the situation, communicate with the Holy Spirit and eat from the tree of life thus restoring God's given order to my life.

"Now may the God of peace Himself sanctify you entirely; and may your spirit and soul and body be preserved complete without blame at the coming of our Lord Jesus Christ." 1 Thess 5:23
A good prayer to pray is "Set my spirit free to worship thee."
The Hebrew word for chair is Kisse (3678). It is the same word used for throne.
The word contains the letter Alef at the end. The Alef, which is the first letter of the Hebrew alphabet, is silent. The letter points to the mystery of the oneness of God, and in this word is a silent testimony to God who is on the throne.
Exodus 17:8 states "Then Amalek came and fought against Israel at Rephidim".
They served other gods and their desire was to dethrone the God of Israel.
 Exodus 17:16 continues "And he said, 'Because [theirs] is a hand against the throne (3678) of the Lord, the Lord will have war with Amalek from generation to generation.'" (Amplified version classic edition). Here the word is spelled without the silent Alef, thus making the desire of Amelek to dethrone God clear.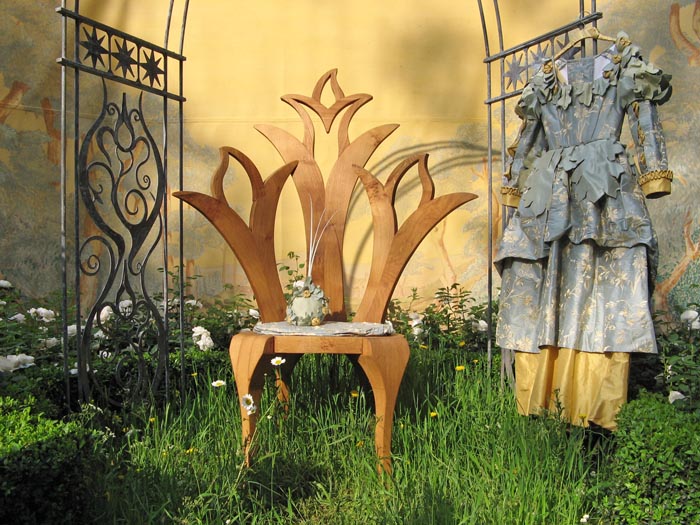 Who/what occupies the throne in your life?
Next
1. What is speaking in tongues?
2. Tongues restores our spiritual order
3. The promise of the Holy Spirit and speaking in tongues
4. Speaking in tongues builds you up inside
5. Tongues is your spirit expressing itself to God
6. Examples of the tongues of men
7. Under construction
8. The public use of speaking in tongues
9. Interpreting tongues
10 Tongues as a sign for unbelievers
The secret of moving in the power of God
The word of knowledge
Media
Please sign the guestbook
Home